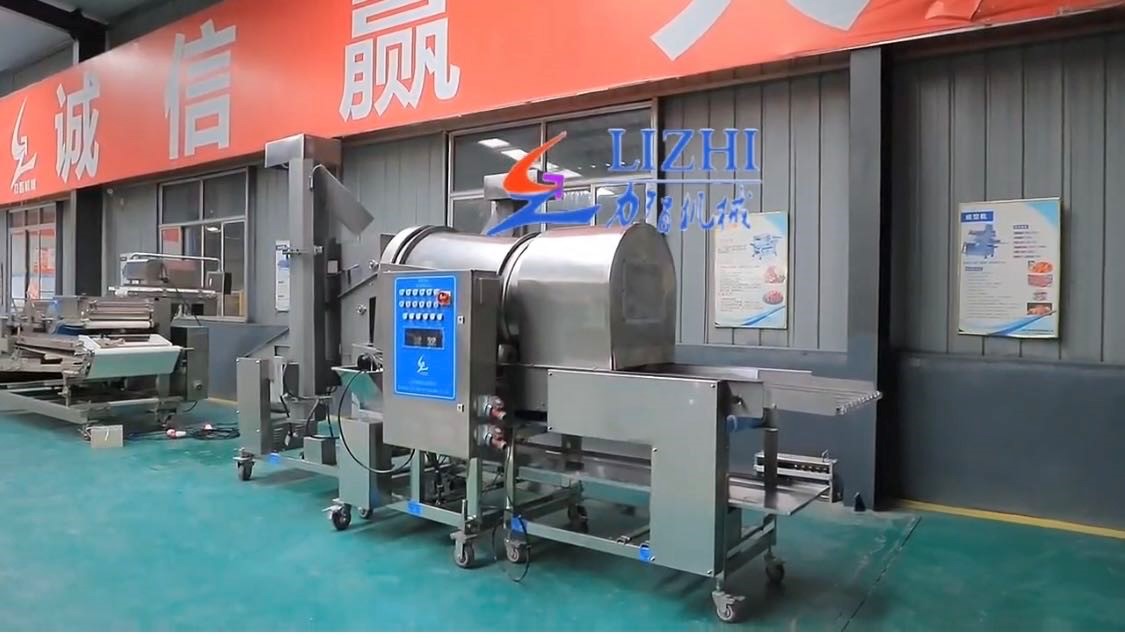 What are the necessary inspections before the operation of the powder coating machine? With the powder coating machine in our life, our life will be more convenient, and we will save a lot of manpower. The work efficiency is still very high, but before using the equipment, we still need to do a lot of preparatory work, not only to ensure the normal use of our powder coating machine but also to ensure our personal safety.
Drum powder coating machine is used to coat the powder evenly on chicken, beef, pork, fish and shrimp and other seafood products through the powder leaked from the hopper and the powder on the mesh belt. It is suitable for pre-floured, floured, and bread crumb products. So what are the safety precautions and maintenance of the drum powder feeding machine? Let's talk about it in detail in the following article.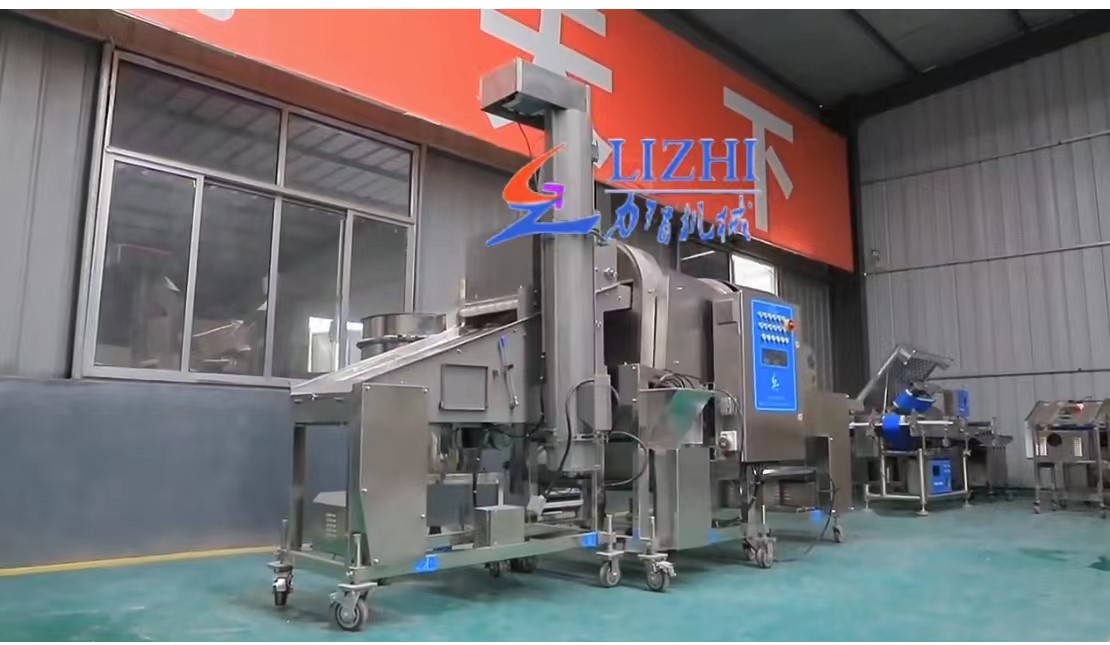 The drum coating machine is mainly used for the outer coating of fried products. Coating meat or vegetables with breading or frying powder and then deep-frying can impart different flavors to fried products, keep their original flavor and moisture, and avoid direct frying of meat or vegetables. Some breading powders contain spice ingredients, which can highlight the original flavor of meat products, reduce the curing process of products, and improve the efficiency of use.
1. It is strictly forbidden to put hands into the equipment during the operation of the conveyor belt and roller.
2. During maintenance, the power must be turned off first.
3. The drum shaft must be regularly added or replaced with hydraulic oil.
4. Lubricating oil must be regularly added or changed in the transmission system.
5. Regularly check whether the conveyor belt chain is loose. Fill in the "Equipment Routine Maintenance Record".
The above are the safety precautions and maintenance of the drum powder coating machine. I hope that after reading it, it will be helpful to everyone. If you want to know more about it, please contact us.
---
Post time: Mar-13-2023